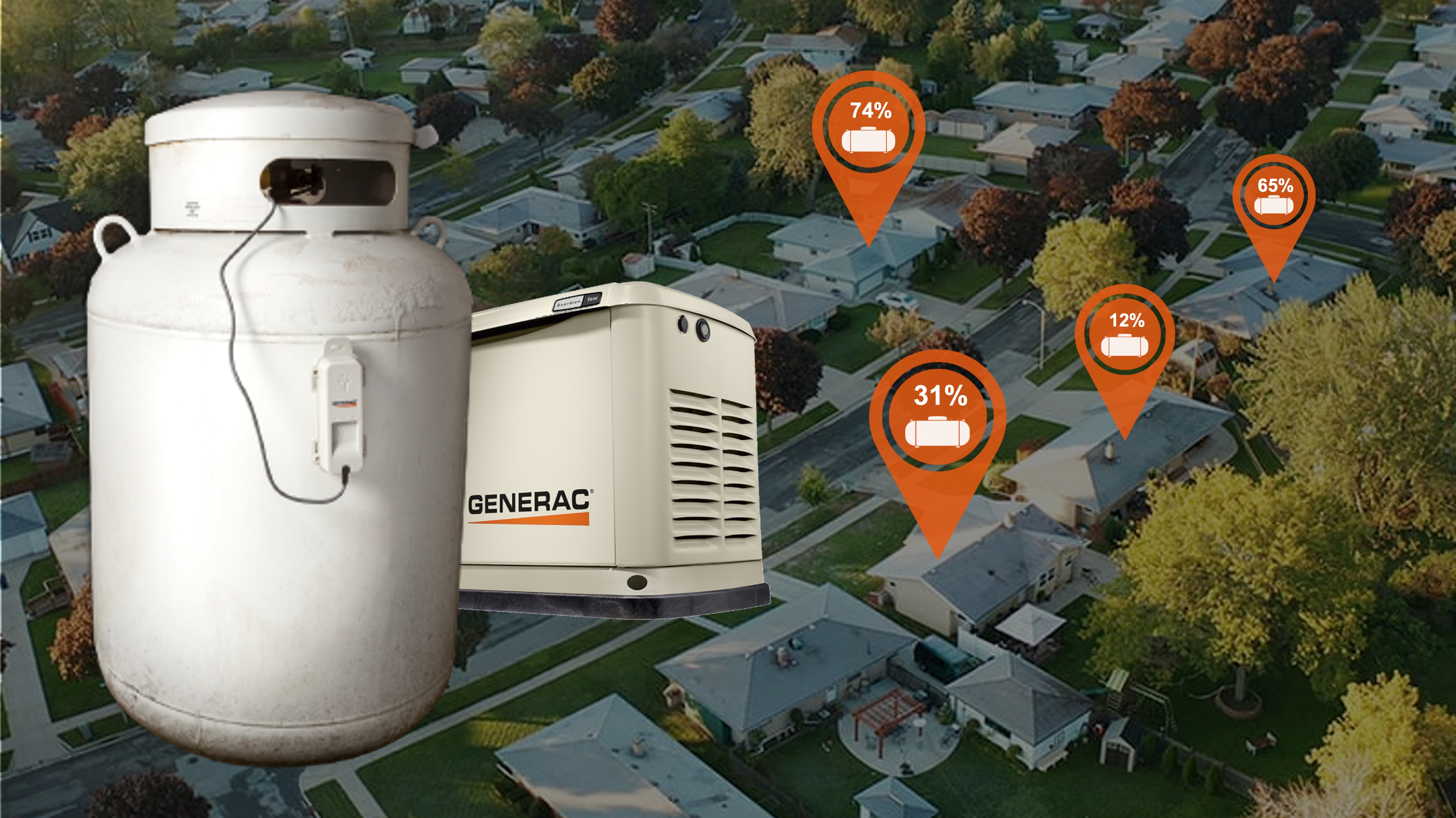 Running out of fuel should not be a concern for you or your customers. FLEET now offers complete visibility into Liquid Propane (LP) tank levels, so you can rest assured that your customers' LP generators have the fuel they need to respond in an outage.


Take advantage of all the benefits of fuel monitoring in FLEET today, including:
More Revenue
Earn even more hardware, installation, and recurring subscription revenue


Higher Uptime
Deliver improved generator uptime that results in even higher customer satisfaction


Built In Alerts
Eliminate runouts by setting FLEET alerts to notify you when your customers' propane tanks are low on fuel


Peace of Mind


Help your customers feel secure knowing their generators are ready to run
Learn more about the great features and benefits of LP Tank Monitoring that have been added to FLEET by reviewing the details of FLEET Release 4.7 and FLEET Release 4.9

Join Generac dealers nationwide by elevating your connected service business with LP Tank Level Monitoring.
Tank monitors can be purchased in Dealer Connection by searching "7009" or following the path below.
Ordering > Product Catalog > Catalog Home> Accessories > Stand-by Generator Accessories> 07A) Remote Monitors