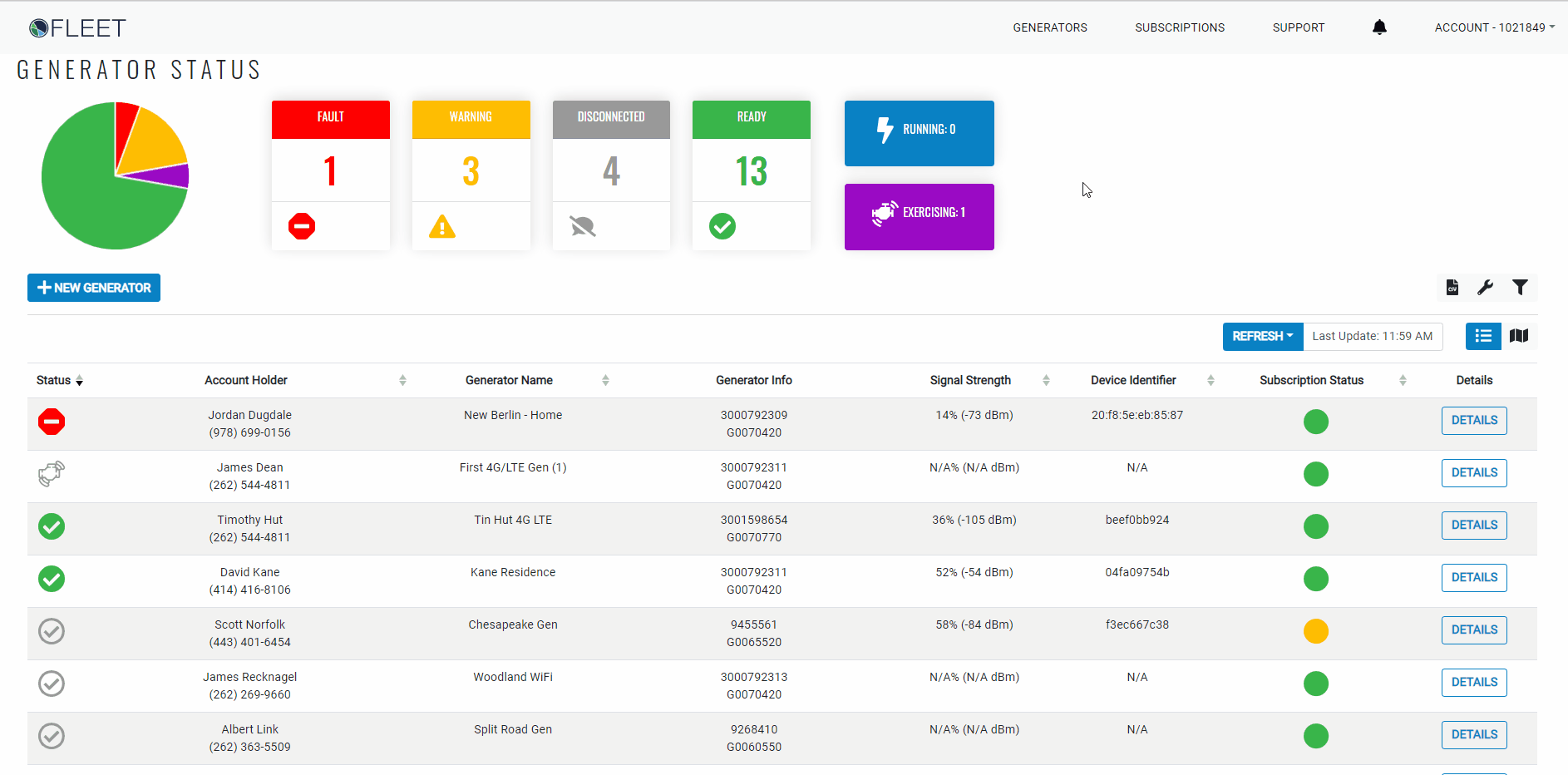 To ensure subscriptions are available to renew or add additional new generators to FLEET, it is important to always have a good understanding of how many Licenses are available for use in a dealer's fleet. License is the term used for an unused subscription available for use in FLEET. The number of licenses that are available for use in FLEET at any given time, is visible on the Subscriptions Dashboard.
To view the currently available license count:
Begin from the Generator Status dashboard.




Click the Subscription option at the top of the screen.




The Subscriptions Dashboard appears.




The currently available license count is listed in the top-left corner of the screen with the label Remaining Licenses.



Note: Different licenses are required for different device types. Wi-Fi/Ethernet, Cellular, and Industrial license types are available. Ensure the correct license type is available before enrolling or renewing a generator of a specific connection device type.


The License Count has been successfully verified.