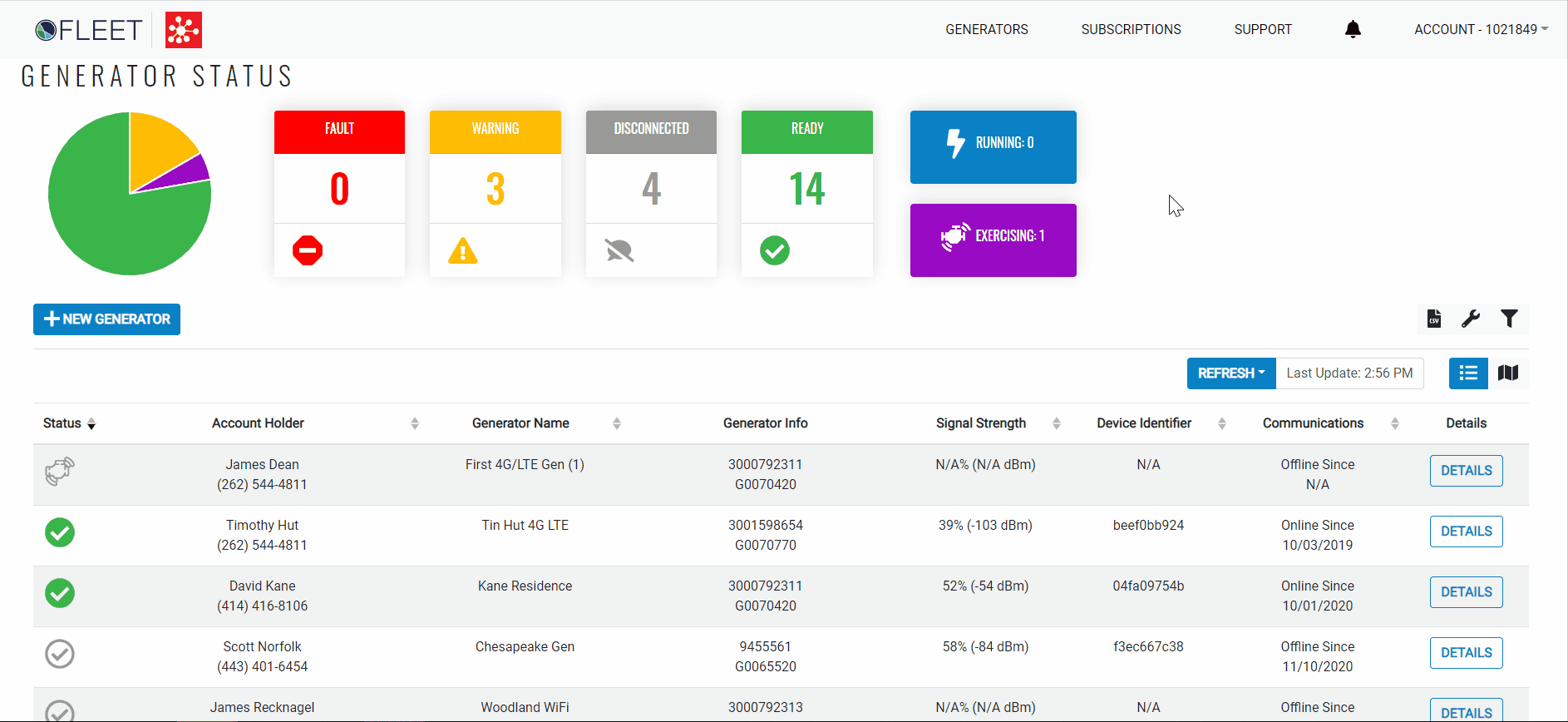 Today, the FLEET website displays current information when you log in. After login, however, can be configured to refresh on a regular basis. The rate at which the Fleet Interface updated can be specified by the user.
To configure the rate at which FLEET automatically refreshes:
Open a web browser and go to https://fleet.mobilelinkgen.com.




Enter valid GenService credentials in the Username and Password fields



Note: Clicking the Remember My log in checkbox will store the user credentials for future access


Click Login, The Generator status dashboard appears.


Click the Refresh dropdown on the right side of the screen, then choose Refresh Settings.



Note: Last Update is displayed next to the Refresh dropdown, this indicates the time of the most recent update FLEET has performed

Note: Refresh Now is also an option, which will cause FLEET to immediately update the Generator Status Dashboard.


A Generator Dashboard Auto-Refresh Dialog box will appear.




Choose the Interval value that should be used to update the FLEET Generator Status dashboard. None, 5 minutes, 10 Minutes, 15 Minutes, and 30 Minutes interval options are available.



Note: FLEET defaults to an interval of None and will not automatically update unless changed by the user.

Click Save.
FLEET has been successfully configured to update on the desired interval.