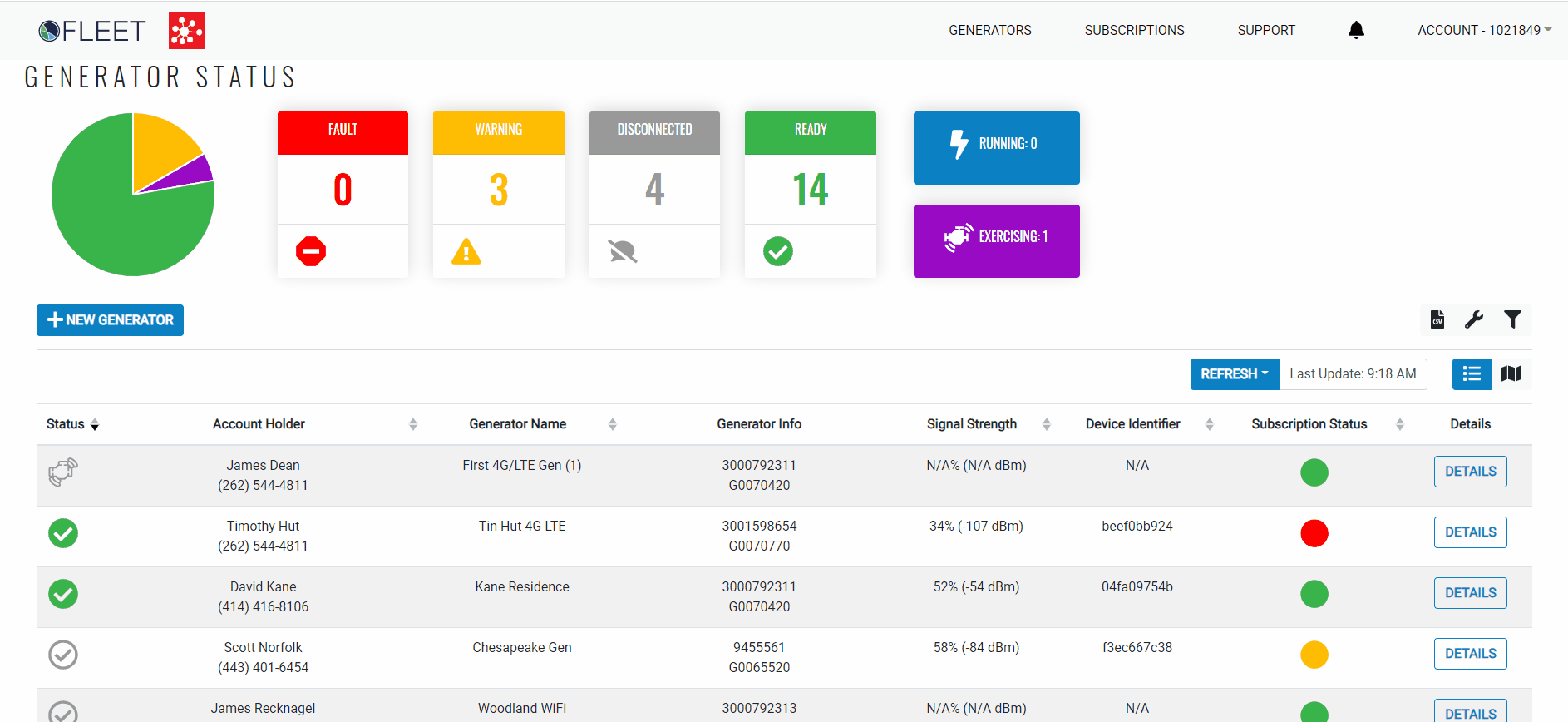 Each generator that is added to FLEET has its own specific and relevant maintenance information. FLEET makes it very easy to locate and understand this information. For many generator models Maintenance Schedule A, Maintenance Schedule B, and current generator Time Zone information are available.
To locate a generator's Maintenance section:
Begin from the Generator Status dashboard.




Locate the generator for which the generator value information is required.




Click the Details button located n the right side of the screen.


The Generator Details page appears




Scroll down to the generator information tabs section and select the Maintenance tab.




The Maintenance section is displayed.




General Service Maintenance Information is displayed on the left side of the screen. For Many generator models, this includes, Scheduled A remain run hours and Date of next service (whichever comes first), Scheduled B remaining run hours and date of next service (whichever comes first), and Generator Time Zone settings information.)



Note: The above applies to most Residential Generator models. Industrial generator models may appear differently, with information correlating more closely to those model generators.

Note: Maintenance schedule information is proved by the Generator Controller and is not configurable outside of resetting maintenance schedules. Time-zone information is configurable on select models, using the Manage button on the left side of the window. Review the article for this process here.


The Maintenance section has been successfully accessed.