Preferred Dealer contact information is listed in a customer's Mobile Link account to allow users an easy way to contact their preferred dealer. This feature gives them an option to email their dealer with a simple press of a button (see screenshot below for example)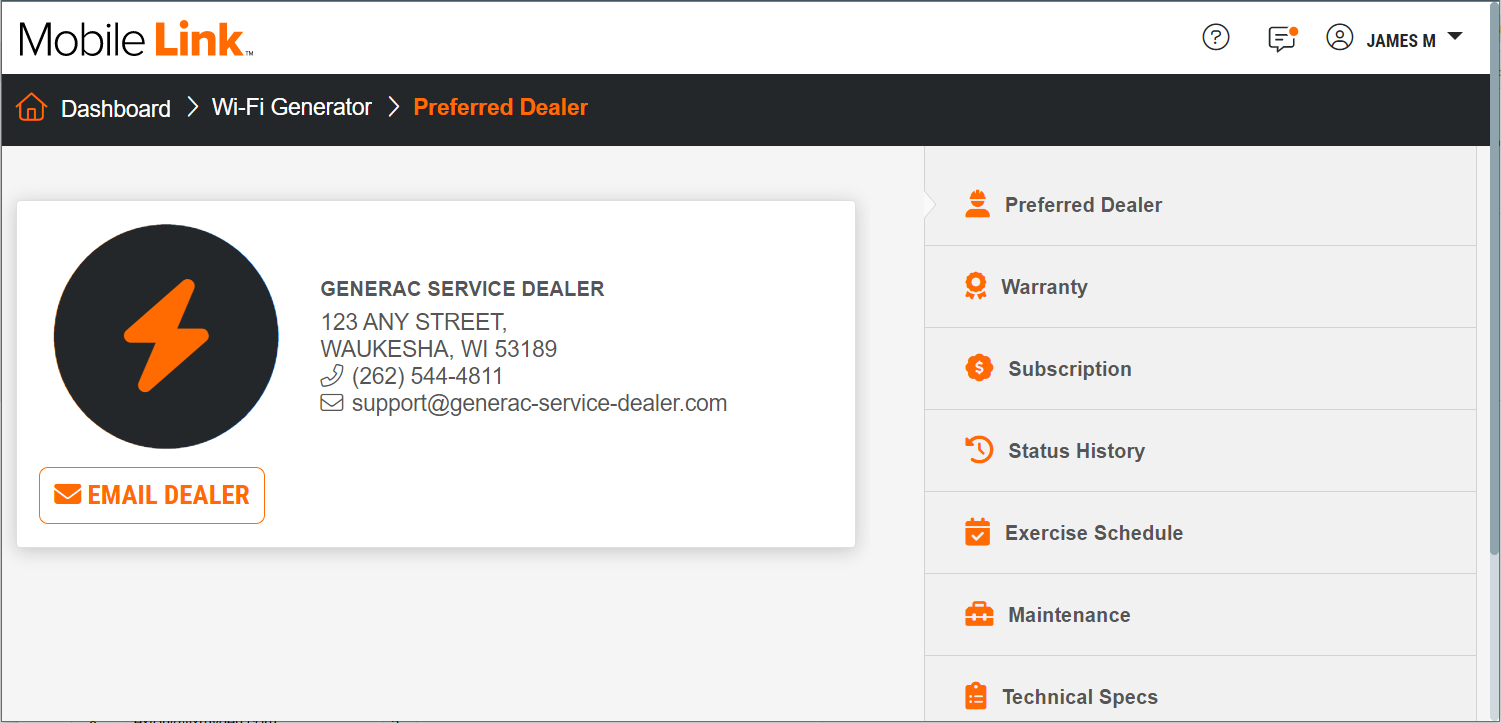 The email address utilized in this location of Mobile Link is the same email used in a dealer's Dealer Connection portal and Dealer locator (in the Dealer Connection portal it is listed as "Dealer Locator Addresses").

There are two forms attached:
Dealer Information Update Form - if you need to update address, phone number, etc
EMAIL ONLY - Dealer Update Form - use the if you just need to update the email address use the
Once completed, email the form (as an attachment) to your Inside Sales Representative (ISR).
#####